Virtual Care
Corolar Virtual Care is a proven platform that enables healthcare providers to rapidly launch high-quality virtual care clinics tailored for their communities. Integrate with existing EHR and scheduling systems for a seamless patient and clinician experience.
Create Sustainable Systems
Leverage existing technology while removing data silos to deliver seamless patient care at a lower cost. Integrate any EHR with Corolar Virtual Care and run Microsoft Teams as a native application, maximizing investments in Microsoft Azure and Office365 systems. Clinicians can manage appointments with minimal training and collaborate in a familiar, secure environment.

Increase Access and Engagement
Provide easy access to multiple care providers in one convenient place—physical or virtual.
Cut down on missed appointments, reduce wait times and increase patient satisfaction.
The platform supports integrated video chat and shared case histories so clinicians can pull up patient history during the Microsoft Teams session and provide referrals, all from a single interface.
Add Clinics and Services
Customizable care pathways make it easy to create a patient-centred experience while enabling seamless collaboration among all providers in the circle of care. Support multiple clinic types and intake forms, enable walk-in and scheduled appointments, and activate new services at any time.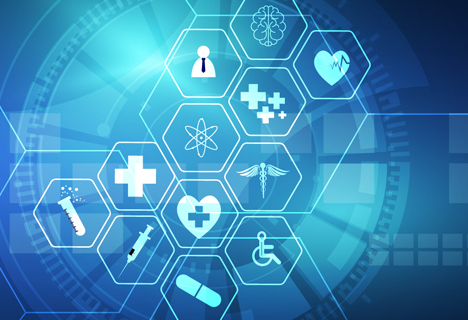 Collaborate for Better Patient Care
Create a "one clinic" experience by integrating patient data from different EHRs/EMRs and onboard community partners across the health network. Display intake details and case histories in one convenient clinician dashboard while enabling warm-handoffs and secure collaboration using shared calendars and messaging tools within the Microsoft Teams environment.

Corolar Virtual Care for Microsoft Teams
Learn how the leading virtual care solution is used by hospitals and health teams to provide a more connected experience for patients and providers.
Lakeridge Health Improves Access and Patient Experience in Durham Region Using Corolar Virtual Care
When the pandemic began, virtual urgent care became a critical requirement to help hospitals quickly adapt. With Corolar Virtual Care, Lakeridge Health was able to recreate the seamless transition from intake to consultation that patients experience in the hospital.
Learn More
Orléans Health Hub
The Orléans Health Hub (OHH) brings together specialized and community healthcare services to provide everyone from newborns to seniors with high-quality care close to home, focused on their needs and in both official languages.
Our Experts
Design your digital health systems with confidence. Our team has decades of experience in health IT innovation. Healthcare providers trust us to help them continuously improve access to high-quality patient care.