Managed Services
The perfect opportunity for education

Working alongside your team, we help to increase your capacity, improve your security posture, and help to provide the peace of mind needed to enable your team to focus on their primary responsibility—your customers. Our Training Services represent an opportunity to educate your team so they can protect your IT infrastructure against the ongoing threat of cyber attacks, as well as to nullify security vulnerabilities that put your network at risk.
Cybersecurity Solutions
Are your summer vacation plans secure?
As we slide into the lazy days of summer, vacation becomes the topic on everyone's mind. From cottages, to beaches, to hotels and cafés—whatever gets us away from our daily grind to recharge and get ready for the fall business rush. The...
Learn More

About "Are your summer vacation plans secure?"
Cybersecurity Solutions
How the smallest of devices pose the largest security threats
I've often said that we live in an absolutely amazing time in history. The sheer amount of technological advancements seems to know no bounds, growing exponentially as every day passes. From apps to devices, the list is virtually endless when it comes...
Learn More

About "How the smallest of devices pose the largest security threats"
Cybersecurity Solutions
Cloud and Compliance. The struggle is real.
o say that we live in a world with unprecedented access to technology would be a profound understatement. And, as everything from computers to mobile devices and more can seamlessly connect to the cloud and to corporate infrastructure, the freedom that people...
Learn More

About "Cloud and Compliance. The struggle is real."
Virtual Chief Information Security Officer (CISO)
At Calian, we pride ourselves on our in-depth knowledge of the Cyber Security industry, our highly advanced product knowledge, and our long history of success. With that, our Virtual Chief Information Security Officer (CISO) Managed Services enables any organization to benefit not only from a senior executive solely dedicated to that role, but also continual access to a team of experts—all dedicated to managing the entirety of your cyber security infrastructure.

Managed Security Operations Center (SOC)
Our robust Security Operation Center (SOC) service acts as a centralized function within your organization employing people, processes, and technology to continuously monitor and improve your organization's security posture while preventing, detecting, analyzing, and responding to cyber security incidents. Our SOC service continually monitors networks, devices, appliances, and information stores, wherever assets reside.

Managed Firewall
Calian's Managed Firewall service is purpose-built to manage ongoing and continuous firewall operations to address otherwise cumbersome tasks such as administration, upgrades, patches and maintenance, as well as 24/7 environmental monitoring. Furthermore, we help internal IT teams to establish, maintain, and modify firewall rules, create detailed reports, and offer analysis and insight as to how the firewall is performing and what evolutionary steps must be made to maintain integrity.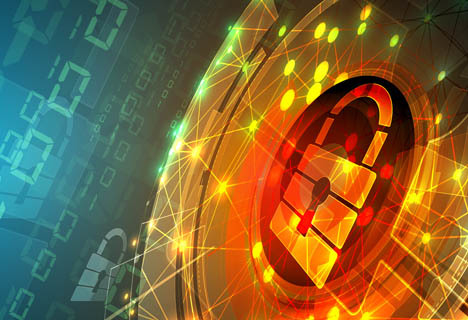 Cyber Awareness Management
Cyber Awareness Training provides the best results when treated as a program and not just a project. That approach is the inspiration for our Cyber Awareness Management offering where our experts work with an organization so that Cyber Awareness becomes a full-time, embedded aspect of your daily cyber security practices—one that continually monitors and manages how people interact with digital assets, devices, and data as a whole. The service continually ensures people are educated in real-time cyber crime techniques, ensuring your entire team is always up-to-speed on the latest cyber scams and criminal activities.