RF Emission Security Services 
RF emission security prevents the exposure of unintentional electrical and electromagnetic emissions that may reveal confidential information. EMSEC, or emission security, is a specialized segment of cybersecurity that becomes increasingly important as digital technology infiltrates every part of the human experience.
The national intelligence community was first to realize the dangers of data leakage through radio frequency emissions, but today emission security is a critical issue for all governments as well as companies with sensitive data and intellectual property. Protecting against data leakage is becoming increasingly difficult as attacks become easier, cheaper and more sophisticated.
Calian provides consulting services, training and integration support in the areas of emission security (EMSEC), in-place RF monitoring and RF spectrum analysis. We are experts in RF design, TEMPEST/EMSEC design and testing, building zoning, and vulnerability assessments to support threat risk assessments (TRAs). 
Our Solutions - Professional and Technical Services
Threat Risk Assessments
Calian conducts harmonized threat risk assessments (HTRA) to expose gaps in your security. This includes identifying physical and electronic emissions and defining assets, risks and vulnerabilities. The results of a comprehensive HRTA are outlined in a report that displays the weighted value of your assets versus your risks and vulnerabilities.
RF Vulnerability Assessment
An RF vulnerability assessment is part of the threat risk assessment and determines the zoning levels of government and commercial buildings. This includes a series of tests to evaluate the level of RF emissions emanating from the building structure, independent of any assets inside the building.
Training
Calian training services include emission security technological training and awareness training for government leaders, executives, security staff and other stakeholders.
Custom Engineering Product Design 
Calian designs customized security products and can also modify off-the-shelf equipment to meet custom emission security requirements. 

TEMPEST Testing and Certification
Calian conducts testing and certification of off-the-shelf equipment as well as government-furnished equipment to meet government TEMPEST standards.
Calian Products 
TEMPEST-certified equipment is a critical component of an effective RF emission security program. The Calian portfolio of TEMPEST products includes:
TEMPEST-certified workstations
TEMPEST-certified networking products (routers, switches, etc.)
TEMPEST-certified printers/scanners
TEMPEST-certified rugged and non-rugged laptops
TEMPEST-certified rugged and non-rugged tablets 
RF lockBox  
FASTBREAK—TEMPEST test and analysis software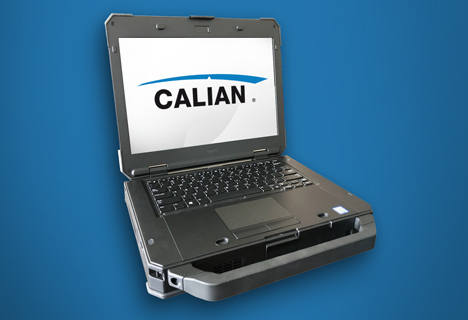 Calian has partnered with some of the world's best manufacturers of TEMPEST and RF emission security products.
Aerospace & Defence
Calian delivers a wide range of services and solutions to the aerospace and defence industry: training, engineering, professional services, cyber, satellite comms, manufacturing .
Learn More
Public Safety & Security
Calian offers a wide range of services to the public safety industry from emergency management, to cybersecurity to health services.
Learn More