Clinical Research​
From early-stage innovations to post-market approval, our full-service contract research organization (CRO) division is dedicated to delivering excellence in clinical research to life sciences, biotech and medical device companies.
Clinical Study Management
Study management is critical to the success of every project. Our experienced professionals deliver superior service by taking a collaborative approach to study management. This approach, combined with exceptional organizational and interpersonal skills, creates a responsive, client-driven environment.
Services include:
Site selection and feasibility assessments
Study start-up and pro-active study planning
Risk management
Collaborative interaction with regulatory authorities and ethics committees
Site contract and budget preparation, negotiation, and administration
Site payments
Organization of investigator meetings and site training
Electronic trial master file (eTMF) management
Recruitment and retention support
Drug safety/pharmacovigilance
Data safety monitoring board support
Coordination of site/vendor/client communications
Study budget management and forecasting
Tracking project performance metrics to ensure deadlines are met
Site engagement
Clinical Monitoring
Our clinical research associates (CRAs) are known for their outstanding client service, attention to detail and in-depth knowledge of industry regulations and guidelines. They verify compliance with protocols, quality standards, data collection and regulatory guidelines—ensuring the highest quality data for your clinical trial.
Services include:
Site selection, initiation, interim monitoring and close-out visits
Remote monitoring
Site personnel training, mentoring and guidance
Assessing protocol compliance and data integrity
Issue management and escalation
Regulatory document review
Pharmacy training and IP accountability
Ensuring adherence to GCP, regulatory, confidentiality and safety requirements
Support audit/inspection readiness
Data Management
We offer a full spectrum of data management services and expertise to optimize your data. Our clinical data managers rigorously follow standard operating procedures that encompass security, industry regulations and ICH/GCP. They work collaboratively and cross-functionally to ensure all stakeholders' needs are met. We use a comprehensive, but easy-to-use, cloud-based clinical data management platform that supports a wide range of study types and designs.
Services include:
Data management planning
CRF and database design
Quick EDC database build and validation
EDC functionality, including:

ePRO
Medical coding using MedDRA and WHODrug
Lab normals
Targeted SDV
Reporting dashboard with real-time access to datasets on demand

Role-based security and access control
End-user training, including CRF completion guidelines
Third-party data import
Ongoing data cleaning and query management
Clinical trial safety database/reconciliation
Database lock activities and archiving
Biostatistics
Biostatistical design and analysis are central elements of any clinical trial. Establishing a sound biostatistical plan results in optimal study design and high-quality data output. Comprehensive statistical input during the early stages of a clinical development program decreases overall costs and accelerates timelines to regulatory approval.
Services include:
Sample size calculation
Protocol development support
Providing input into CRF design and annotations
Statistical analysis plan
Randomization list development
Randomization and unblinding Plan
SAS programming and validation of tables, listings and figures
Interim and final data analysis
Supporting medical writers with abstracts, manuscripts, posters and final clinical study reports
Database lock and archiving procedures
Quality Assurance
Our quality assurance team provides compliance oversight and guidance through carefully planned audits and detailed reports. This allows continuous process improvement to ensure the ongoing effectiveness of your clinical trial.
We also offer quality assurance services that are independent audits of clinical investigational sites, processes, documentation and assessment of the quality of the data collected and processed.
Services include:
Evaluation and auditing of GCP quality processes
Vendor qualification and due diligence audits
Investigator site audits
Data management process audits
Clinical study report and regulatory submission document audits
Systems and process audits
Pharmacovigilance and drug safety reporting
Computer system validation documentation compliance
Clinical research operations
Standard operating procedure (SOP) and policies development
Quality management system
Inspection readiness support
Training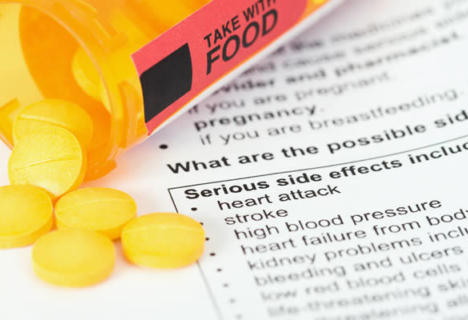 Medical and Scientific Writing
Our experienced medical writers deliver exceptional quality across a wide range of subject matter. We provide our clients with the highest scientific standards that meet all international guidelines and regulations.
Services include the development of:
Comprehensive literature reviews
Systematic reviews
Clinical regulatory module preparation
Phase I-IV study protocols
Investigational drug brochures
Clinical study reports and safety narratives
Peer-reviewed original manuscripts and review papers
Presentation posters and abstracts
Technical briefs
Training manuals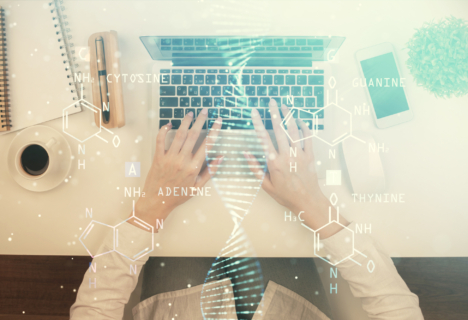 Medical Monitoring and Drug Safety
We understand the importance of ensuring drug safety and minimizing risks associated with the use of medication. Our pharmacovigilance services are designed to help our clients comply with regulatory requirements, identify and assess potential safety concerns, and monitor adverse events related to their products.
Medical monitors support our study teams with:
Project-specific training
Input on protocols, investigator brochures, informed consent forms, case report forms, data management and validation plans
Development of the safety management plan
Serious adverse event (SAE) Management
Medical coding review
Safety reviews
24/7 medical oversight
Data and Safety Monitoring Board
A data and safety monitoring board (DSMB) is an independent group of experts that objectively reviews trials on an ongoing basis to ensure the safety of study subjects and the validity and integrity of the data.
Services include:
Developing DSMB charter
Identifying and contracting with DSMB members
Monitoring conflict of interest and financial disclosure for DSMB members
Preparing DSMB meetings (e.g. scheduling, generation and validation of applicable tables, listings and figures)
DSMB meeting execution and follow-up (including communication with sponsor, ethics and regulatory bodies, as per the DSMB Charter).
Regulatory Affairs
Regulatory affairs consultants provide regulatory and product feasibility advice on the development and commercial production of therapeutic, biologic and device products.
Decentralized Clinical Trial Solutions
Our decentralized clinical trial services are patient-centric and designed to improve the patient's experience, which leads to better patient engagement and increased retention rates. We make it easy for patients to participate, by bringing trial activities to them wherever they are located: home, work or in-clinic. This allows us to reach a larger, more diverse pool of patients for your clinical trial.
Our success is rooted in our people.
Meet our experts