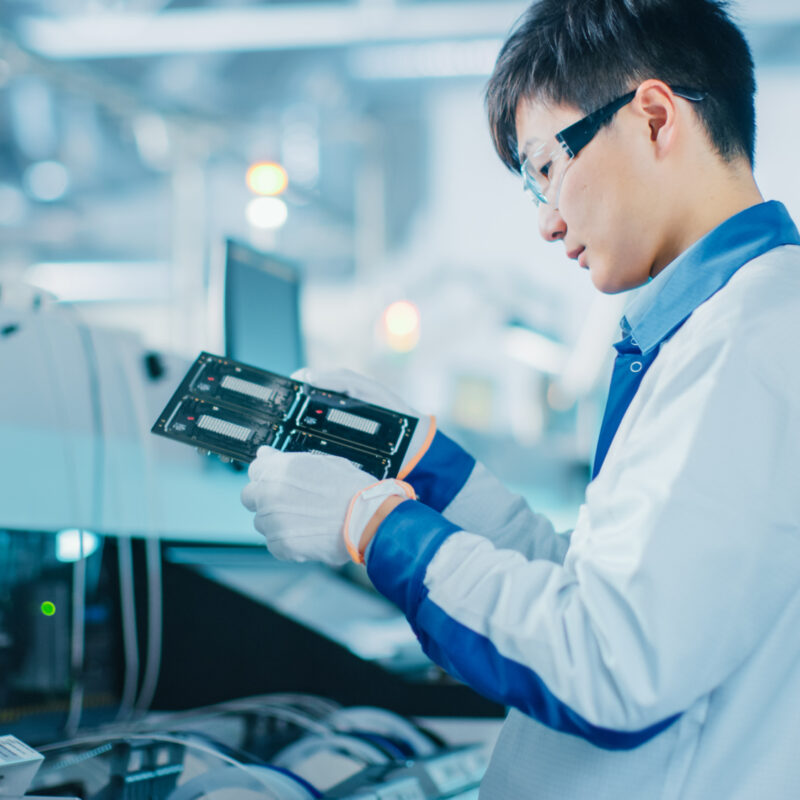 Manufacturing
We excel at developing, qualifying and manufacturing complex, high-reliability solutions for mission-critical applications.
Calian manufacturing capabilities include:
An automated, state-of-the-art SMT line capable of producing simple through complex circuit card assemblies (CCAs)

Cable and harness assemblies

Custom enclosures

Automated test equipment and systems
By following industry standards and quality assurance processes, we ensure our products meet all our customers' requirements and operational scenarios.

Certifications & Policies
Testing
Calian has comprehensive on-site system integration, qualification and test capabilities that are used for the validation of all products, services and systems that are developed and manufactured within our facility.
To ensure the highest quality of the products and systems we manufacture, our teams utilize our extensive inventory of high-precision test equipment, high-capacity thermal chambers, our vibration and shock tables and our certified TEMPEST lab.

Lifecycle Management
Calian offers a complete lifecycle management program in support of the products that we design, manufacture and deliver to our customers.
Whether it's effectively managing spare inventory, performing obsolescence-management, or completing repair and overhaul (R&O) services on returned products, we support our customers from initial design through product end of life, and everywhere in between.

Connect with our Experts
We'll find effective solutions to meet your specific needs.