2 min read | February 22, 2021
Enhance Your Security Posture
The 2020 data breach of the US federal government is a reminder to not let your guard down. It's a reminder to Calian to continually innovate—and we do.
Calian offers cyber security services and solutions to mid- to enterprise-size organizations at all levels of government, defence and private sector. Our strategy of combining organic development with mergers and acquisitions benefits our customers. We deliver the innovative solutions you need to improve and maintain your security posture.
With you in mind, we continue to innovate. And, so, we are proud to announce the acquisition of Dapasoft and its subsidiary, iSecurity, an acquisition that adds depth and breadth to our cyber security services and solutions.
From a big-picture, one-stop-shop perspective, here's what this most recent acquisition means to those of you whose shoulders it rests to protect your organizations from bad actors.
Through Calian, you have access to cyber security experts to help you manage your entire security lifecycle—from risk assessment to protecting your enterprise to educating your staff to monitoring for and responding to threats. We customize your solution to solve for your unique needs.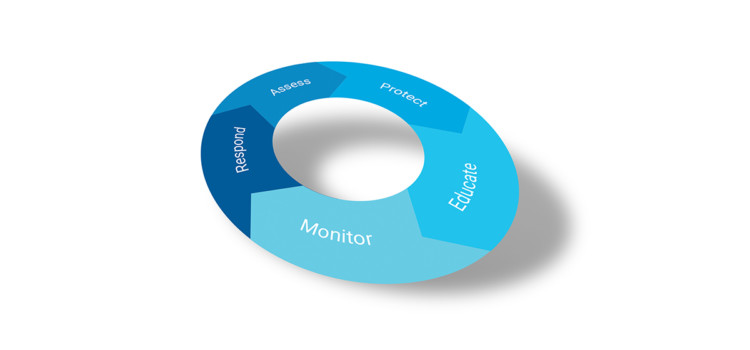 Assess
Know if there are gaps in your security posture when our experts do a thorough risk assessment—complete with advice on how to protect your organization.
Protect
Improve your security posture when our experts build and protect your on-premise, cloud or hybrid systems. We build in our own innovative Calian products and best-in-class partners' products. One of our innovative offerings is emissions security controls, which prevent unintentional electrical and electromagnetic emissions that can disclose sensitive and classified information. Our partners include Forcepoint, Thales, Fortinet and McAfee.
Educate
Arm your employees with knowledge. Our proprietary learning platform offers comprehensive cybersecurity awareness programs. Online training is delivered through a web-based Learning Management System (LMS) with both out-of-the box and customized modules.
Monitor & Respond
Get the support you need. Calian offers managed cyber security services. Our experts detect and defend against the most advanced cyber attacks. Our monitoring and response cyber security experts stay ahead of threat agents and ensure minimal disruption of your critical data and day-to-day operations.
At Calian we are proactive. We stay current with security technology and best practices. The breach to the US federal government jolted organizations to action. If it's time for your security health check, we look forward to being of service.