Decimator D4 RF Spectrum and Signal Analyzer
Advanced Spectrum Monitoring & Signal Analysis
The Decimator D4 spectrum and signal analyzer is designed for users with advanced spectrum monitoring and signal analysis requirements. Decimator D4 remotely monitors RF communications and detects signal issues.
D4 is available in Multiport, PCIe Card and Portable form factors. To learn more, view Decimator D4's software add-on options, videos, brochures and application details below.
Decimator D4 Highlights Video
Decimator D4 includes a wide frequency range, DVB-S/S2/S2X signal digital demodulation with a constellation display, signal analysis, advanced carrier monitoring and more. Watch the video to see these features in action.
Built-In Spectrum Monitoring
D4 is ideal for unattended monitoring of carriers in case of signal problems, satellite transponder compression or ground station equipment failure.
You can monitor up to 100 carriers within defined limits for power in a carrier and presence of a carrier. Any anomalies notify interested parties via email or SNMP when a signal is out of limits.
For enhanced spectrum monitoring, view the Spectator add-on option.
Cross-Pol Isolation Measurements
D4 measures and displays the cross-pol isolation of remote satcom and VSAT terminals.
Both co-pol and cross-pol signals are displayed at once, making it easy to see the measured isolation. The measured results can be exported and stored to provide a record of cross-pol performance during regular operation or carrier line-up.
This feature is only available for the Multiport Decimator.
Spectator Add-On - Advanced Spectrum Monitoring
The Spectator software add-on license offers advanced spectrum monitoring capabilities for Decimator D4.

Spectator allows you to view up to 100 carriers at a glance in a single window, playback individual carrier traces, view trend plots and more.
Stay tuned for video coming soon.
API - Remote Management Protocol
Decimator includes an application program interface (API) for remote management, configuration, monitoring and automated measurements.
This API allows easy integration of Decimator into customer-furnished systems or products, such as satcom terminals, antenna control units, VSAT hubs and other similar systems.
The Decimator software includes an SNMP status interface for unit health monitoring.
Detector Add-On - Advanced Signal Monitoring
The Detector software add-on license allows users to display multiple signal constellation displays on a single screen.
Detector helps you monitor constellation diagrams from up to 100 carriers at a time for analyzing demodulated signal characteristics. The display also includes a historical view and trend plots.
Stay tuned for video coming soon.
Waterfall Display
Built into Decimator D4, Waterfall Display shows a heat map over time of the trace power values. All the current settings from the Spectrum view are loaded into the Waterfall view, such as center frequency, span and RBW. for easy configuration. This display makes it easy to see signal variation over time with a wide frequency range.

Intermittent interference signals are easily spotted on the waterfall display.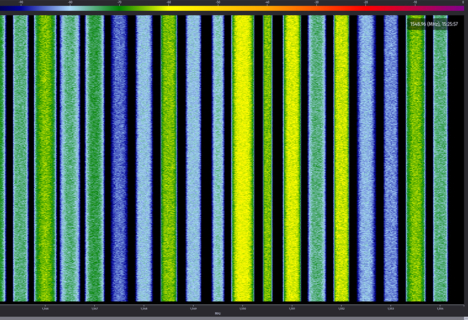 Illuminator Add-On - Advanced Spectrum Monitoring and Signal Analyses for Multiple Decimators
The Illuminator software add-on is ideal for users with multiple Decimators. It's a multi-site carrier monitoring solution with centralized monitoring and control of your entire set of carriers.

Illuminator provides the same dashboard visual features of Spectator and Detector to view your current results from multiple remote sites, and it allows you to navigate your long-term results for a particular carrier at any remote site.
Web Based User Interface
Decimator includes a built-in user interface that's accessible using a standard web connection. All common spectrum analyzer settings and functions are available, including:
Save and recall configurations for quick repeat measurements

Export measurement results into reports for sharing or into spreadsheets or other applications for detailed analysis

Multiple markers make power level measurements easy to perform
Custom Versions Available
Contact our Decimator experts to discuss your application and any custom design requirements. We can provide:
Custom designs supporting other frequency bands

Custom designs supporting other form factors

Private labelling/branding and packaging options
Teleports
D4 provides teleport operators with remote digital spectrum analysis and real-time, low cost carrier monitoring of uplink and downlink carriers at RF L-band or IF 70/140 MHz. 1RU rack mount chassis allows remote access for up to 10 simultaneous users.
Broadcast and DSNG
D4 L-band spectrum analyzer's built-in carrier monitoring allows broadcasters, DSNG vehicles and back-haul sites to connect to the satellite. To acquire the satellite signal, peak the antenna and monitor your uplink signal performance. Ops center support can remotely assist in setup.
Maritime
Decimator spectrum analyzers are used in cruise ships, super-yachts and commercial ocean-going vessels to provide remote and on-board monitoring and analysis of satellite signals. Reliable communications and safety at sea go hand in hand. Proudly serving customers for over 50 years.
Oil and Gas
Decimator D4 provides the oil and gas sector with reliable remote RF signal monitoring of communication infrastructure.  Offshore and land-based production rigs utilize several signal types, supported by D4, to integrate SCADA & M2M: satellite, WIMAX, Wi-Fi, LTE cellular, 2-way radio.
Distributed Antenna Systems
Decimator monitors Distributed Antenna System (DAS) cellular, Wi-Fi and 2-way radio signals including HF frequencies alerting you to network availability and signal quality issues. Available in multiport configurations or API solution to integrate into DAS antenna network management solutions.
Government and Military
Integrate into VSAT terminals, mobile command and control systems for military and government applications. Through the API, integrate with a wide range of common signal monitoring/management systems. In-house engineering can custom build or choose from our COTS spectrum analyzer products.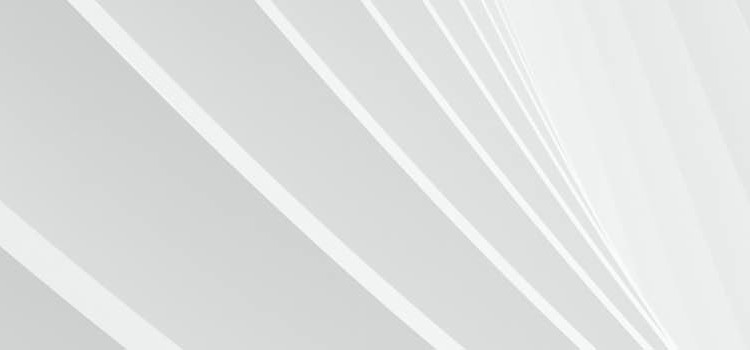 Connectez-vous avec nos experts
Nous trouverons des solutions efficaces pour répondre à vos besoins spécifiques.
Nous contacter